Local ecologist Nigel Rudd shares his knowledge of Japanese knotweed, giving us the facts- and clearing up some of the fiction- surrounding this prolific plant.
Japanese knotweed (Fallopia japonica) is an elegant herbaceous perennial plant which was imported to Britain by Victorian plant collectors. Popular because of its striking appearance, vigour and size, the species has, in common with many introduced plants, 'escaped' into the wild, where it rapidly grows into very dense stands, reaching heights up to 4m.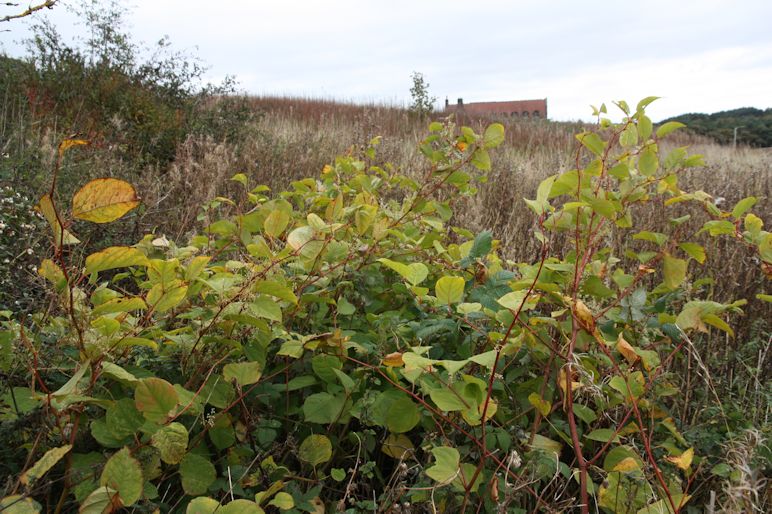 Stand showing typical yellow leaves and red stems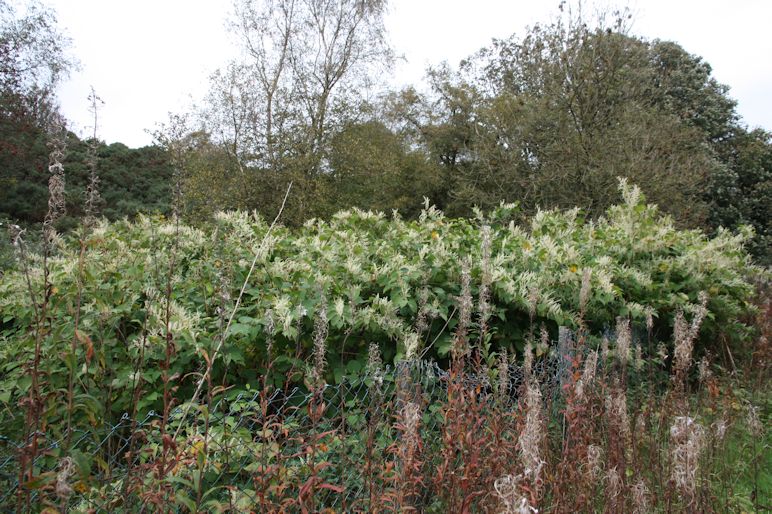 Dense summer stand with clusters of creamy flowers
Why is Japanese knotweed important?
This species threatens the UK's biodiversity because most native plants simply cannot compete with its rapid spring growth (up to 10cm a day); its prolific rhizomes (shoot-producing underground stems), and its habit of growing in dense, single-species stands. It grows almost anywhere - on derelict land, riverbanks, abandoned properties, railway lines, and gardens. Its presence can be the result of previous land use, but very often it arises because of illegal fly tipping. It is widespread throughout Edinburgh, and in Colinton the species occurs in the valley of the Water of Leith, in woodlands and in private gardens.
Can it damage buildings? READ MORE to find out