A planning application has been submitted to convert the former Royal Bank of Scotland building on Bridge Road in to church (Chalmers Church).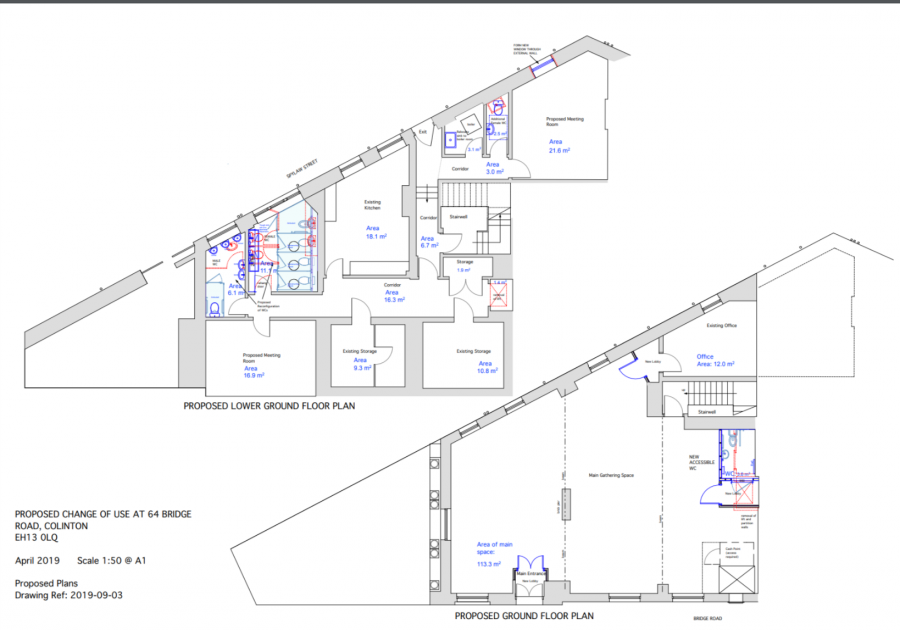 Full details for comment here:
19/02091/FUL | Change of use from Class 2 (Bank) to Class 10 (Church) and Class 4 (Office) use. Form new window on north elevation. | 64 Bridge Road Edinburgh EH13 0LQ Link to CEC Planning HERE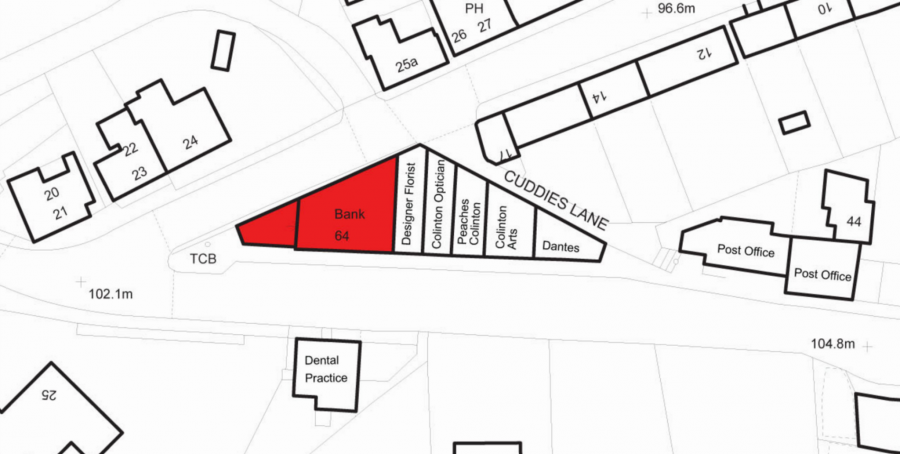 A new Scottish Government fund is now open to community groups to help tackle disadvantage, poverty and inequality in communities.
The Investing in Communities Fund is open for applications until Friday 14th June. The Fund encourages community-led development, design and delivery of sustainable local solutions addressing local issues, circumstances and aspirations across a broad range of community led activity.
Eligible applicants include community anchor organisations, community councils and third sector organisations and community social enterprises that re-invest profits generated in their local communities.
For more information click here:
Information on the Investing in Communities Fund
The minimum amount which can be applied for is £3,000 over a six month period, while the maximum is £250,000 over three consecutive years providing stability and recognising the need for longer term planning in some projects.
The funding is for 2019 to 2020. The fund is open for applications until 6 pm 14 June 2019 with grant offers expected to commence in September this year.
Applications should be submitted via e-mail to This email address is being protected from spambots. You need JavaScript enabled to view it. no later than 6 pm on 14 June 2019.
If you have any questions regarding this guidance and/or the application process please send an email to This email address is being protected from spambots. You need JavaScript enabled to view it.
Download the application form, guidance notes and help notes
Colinton Community Council has been asked to share details of BBC Scotland's new discussion programme, hosted by Stephen Jardine, is looking for you to be part of the audience and put your questions to the people in power.
Debate Night lets you lead the agenda – it is your questions that make the programme.
Each week we gather a panel of politicians and people in public life to join our panel, and give you the answers.
It has never been a more important time to have a programme that lets you speak directly to those in power.
So whether you have a question about the UK leaving the EU, the NHS, schools, climate change, or issues affecting your family – we want to hear from you.
Details of where the programme will be recorded, and how to apply to be in the audience over the coming weeks, are on the website: https://bbc.in/2GNNb96
Upcoming programmes are filmed on Sunday afternoons in the following locations:
12th May Edinburgh
19th May Inverness
2nd June Edinburgh - Napier University
9th June Edinburgh - Napier University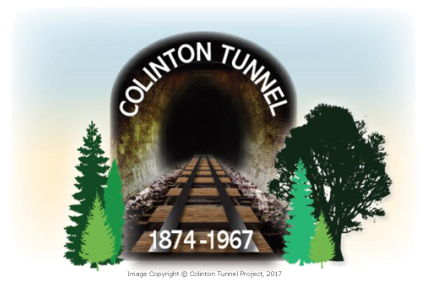 Work is about to start on the biggest outdoor (though actually underground!) mural in Scotland, designed and delivered by top Scottish muralist, Chris Rutterford.
The Colinton Tunnel mural will fill a dark, dirty and slightly scary former railway tunnel on Edinburgh's Water of Leith Walkway with a glorious visual reminder of the old Caledonian Railway's Balerno Branch line. It will show how the Water of Leith villages grew, thanks mainly to the "Balerno Pug" that puffed along the rail line, and will also celebrate the 920-year history of the west-Edinburgh village of Colinton.
The exciting design concept links Robert Louis Stevenson's short poem "From a Railway Carriage" to local history to create an engaging, exciting and amusing public artwork. The expression of a child's excitement at the sights and sounds of a rail trip to the country takes us on an unforgettable picture-book journey.
The poem will be reproduced and graphically illustrated on one wall of the tunnel, linking across the roof to more stunning images on the opposite wall. This connects the poetry to the rich heritage of the authors and poets, painters, the Army and a wide range of individuals and organisations who have had links with Colinton since the first church was established there in 1095.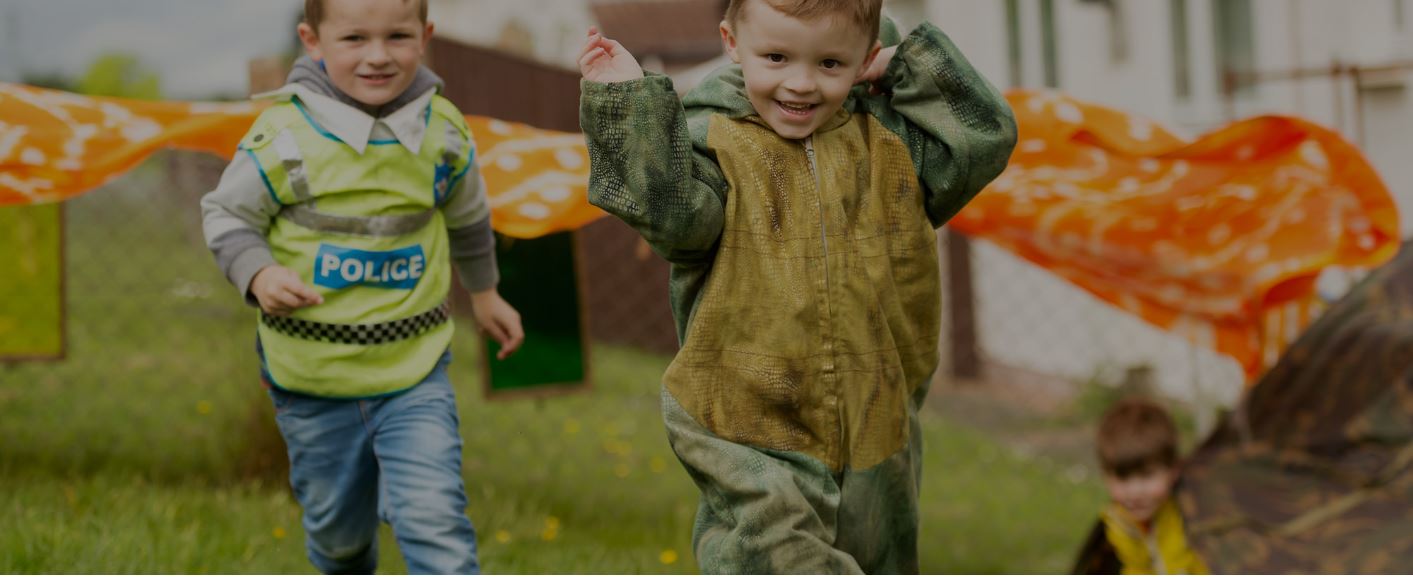 Dreghorn Pre-School & Creche http://www.dreghornpreschoolandcreche.co.uk
are looking for volunteer Trustees to oversee the running/management of the facility.
They are looking for:
A Treasurer – to oversee financial matters (there is already an Accountant who looks after the accounting). Someone with commercial and business acumen would be ideal
A Secretary - someone with strong administration skills to oversee a range of tasks including ensuring trustees meetings take place and minutes are recorded, that governance checks are monitored and completed on time and that files/paperwork are stored correctly
Fundraising and marketing expertise – someone to help raise funds and ensure the facility is advertised and promoted effectively
HR expertise – to help support the manager and strengthen HR policies, processes and procedures
Someone with a military background to help maintain military connections
Dreghorn Pre-School & Creche have been operating out of the Defence Estate at Dreghorn Gardens for over 20 years. Originally a parent and toddler group they now offer 16 pre-school and 8 creche places. They are a registered charity and work in partnership with the Local Authority who fund the pre-school places for eligible 3 year olds.
To apply for any of the roles above, please contact the Chair of Trustees, Sandy Towers at This email address is being protected from spambots. You need JavaScript enabled to view it..
This year Tesco celebrates its centenary and to mark the occasion has launched Bags of Help Centenary Grants, which will provide grants of £25,000, £15,000 and £10,000.
It is specifically looking for applications from charities or not for profit organisations which operate across Central Scotland.
There are two planned rounds of funding with customers voting for their favourite projects instore during July/August and again in November/December. The first round is looking for charities or groups promoting health, prioritising those helping to tackle heart disease, cancer and diabetes. The second round of funding will have a broader community theme.
Bags of Help is administered on behalf of Tesco by community charity Groundwork UK and applications are now open via their website www.groundwork.org.uk/Sites/tescocommunityscheme
You can also contact their team at This email address is being protected from spambots. You need JavaScript enabled to view it. if you have any questions