The Colinton & Merchiston Choir is an amateur choral society in Edinburgh, drawing members from across the city. Founded in 1996, our conductor since 2006 has been organist David Turner. We are a group of 75 members, rehearsing for and performing two concerts each year.
We meet in the Music Department at Merchiston Castle School on a Monday evening from 7.30pm to 9pm. There are two Sessions each year, with an annual membership subscription of £35.00, which includes the hire of music.
The Winter Session starts in mid-September, leading to a concert in the School's magnificent Memorial Hall in late November / early December. The Spring Session starts in mid-January, with a concert performed in late March.
Previous concerts have included key pieces from the choral repertoire, including works by Handel, Mozart, Bach, Schubert, Elgar, Rossini and Haydn.
We are a friendly group of all ages, linked by a love of choral singing. We welcome new members each session, with no audition required to join. This year, we are particularly seeking additional voices in our tenor and bass sections.
All voice parts will be made most welcome at our next rehearsal on Monday 17 September 2018. The core piece for our Winter Concert will be 'Bethlehem' by J. H. Maunder, which we will perform on Sunday 16 December 2018.
For more information, please visit www.colintonchoir.org
City of Edinburgh Council (CEC) are introducing an annual £25 per bin fee to collect brown garden waste bins. The service will commence in October 2018. CEC will write to residents shortly to inform them when to register however this will open from 18th June to 22nd July 2018. As far as we know, the arrangements with Tiphereth are unchanged.
Further details are available on the CEC website: http://www.edinburgh.gov.uk/info/20001/bins_and_recycling/1731/garden_waste/1
Did you know that our Post Office in the village offers extensive banking facilities? And it's open on Sundays....
Services available include:
Cash withdrawal- any amount in any denomination up to your daily limit
Cash and Cheque deposit- provided you have a personalised Pay In Slip (often found in your chequebook, certainly available from your bank)
Bill Payment – available for many major utilities, provided the bill has a barcode
Currency- Euros and Dollars on site, plus next day delivery of other currencies, provided you order before 2pm
Travel Money Card –load up your card with your chosen currency and spend safely and conveniently when abroad, avoiding heavy transaction fees and enjoying easy top ups
Sending Money- Moneygram allows you to send money anywhere in the world in 10 minutes, while Postal Orders still enable funds to be sent securely
Vehicle Tax- take in your V5C form to tax your vehicle
Robert Carcary, Village Postmaster, is encouraging us all to take advantage of the extended opening hours our PO is now offering:
Mon-Fri- 8.30-18.30
Saturday-9.00-17.00
Sunday- 12.30-16.30
Robert says: "Using our extended hours helps avoid queues for everyone; and while we cater for most major banks, services may be limited for some. If in doubt, just pop in and ask- we're always very happy to help,"
Issued by Colinton Community Council

www.colintoncc.org.uk This email address is being protected from spambots. You need JavaScript enabled to view it. 8. 6. 18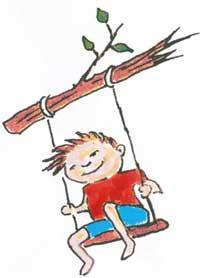 The Swing Cafe at Colinton Parish Church is a volunteer-run community cafe in the heart of Colinton, which is open Monday to Friday, from 10am to 2pm. Located in Dell Road, Edinburgh, EH13 0JR, they serve teas, coffees, home baking and light lunches. All are welcome, children included.
If you'd like more details you can call on 0131 441 2232, or visit www.colinton-parish.com/the-swing-cafe.html.
In February 2018 an early evening, 8pm, Monday to Saturday, No 10 service from Princes Street to Bonaly was introduced.
We need to ensure this service is regularly used if we wish to retain it. It is a 'hail and ride' service which can be boarded anywhere from the Bonaly Corner Shop to the top of Laverockdale Crescent, thereafter there is a stop on aveockdale Crescent.
If this service is a success and there is community support for extending it, the Community Council could lobby for:
three truly additional Bonaly evening services, Monday to Saturday at 21.00; 22.00; and 23.00
The proposed additional services could also include:
a loop around Bonaly to Torphin on some or all of the proposed evening services –possibly on the last service of the evening?
We can only lobby for this with community support!
So---what do you think?
Let your Community Council know your views. We welcome your input at: This email address is being protected from spambots. You need JavaScript enabled to view it.